SHEERS & SHADINGS
Our innovative light-diffusing sheers and shadings transform light and provide UV protection for your furniture and artwork.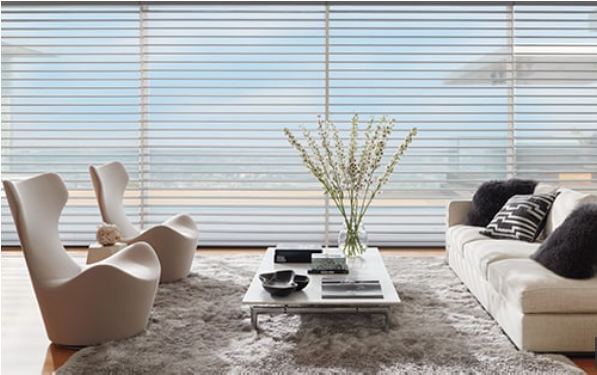 Silhouette® Window Shadings
Silhouette® Window Shadings feature soft adjustable fabric vanes that appear to be floating between two sheer fabric panels that beautifully diffuse harsh sunlight. Simply tilt the vanes to achieve your desired level of light and privacy.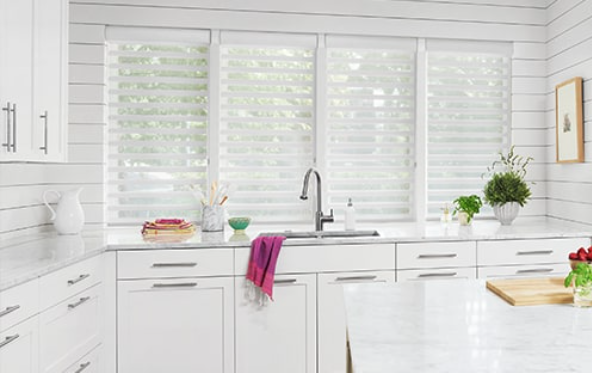 Pirouette® Window Shadings
Our innovative Pirouette® Window Shadings feature soft horizontal fabric vanes attached to a single sheer backing. This allows for enhanced views to the outside while maintaining privacy and the full beauty of the fabric on the inside.